Recent Posts
1
« Last post by Simon on January 26, 2023, 19:22 »
2
« Last post by Den on January 26, 2023, 18:28 »
A man walks into a bar and sits waiting at the bar to be served
The barman says,
"What can I get you mate"
The man says,
"Look mate I don't have much cash..."
"How about this - If I show you a really good trick, will you give me a free drink?"
The barman considers it, and then says,
"OK fair enough - but it had better be a really really good one."
The man reaches into his pocket and pulls out a tiny rat.
He reaches into his other pocket and pulls out a tiny piano and piano stool.
The rat stretches, cracks his knuckles, sits down and proceeds to play the blues.
Amazed, the barman pours the guy a drink.
After the man finished his drink, he asked the barman,
"Right then - how about this if I show you an even better trick, will you give me free drinks for the rest of the evening?"
The barman agrees, thinking that no trick could possibly be better than the first one.
The man reaches into another pocket and pulls out a small bullfrog, which begins to sing along with the rat's music.
While the man is enjoying his free drinks, a stranger confronts him and offers him £5,000 for the bullfrog.
"Sorry - thanks for the offer, he replies, but he's not for sale."
The stranger then increases the offer to £15,000 cash up front.
"No," Insists the man "Look, I admit that it's a pretty tempting offer but I told you, he's not for sale."
Desperate to buy the talented singing frog the stranger again increases the offer, this time to £25,000 cash.
The man finally agrees, and turns the frog over to the stranger in exchange for the money.
"Are you crazy?"
Asks the barman.
"That frog could have been worth millions to you, and you let him go for a measly £25,000!"
"Don't worry about it." The man answered.
"The frog was really nothing special."
Astounded the barman says, "What do you mean nothing special?"
"It's an amazing blues singing bullfrog mate!"
"Nah," says the man,
"You see, the rat's a ventriloquist."...
3
« Last post by Simon on January 21, 2023, 10:45 »
4
« Last post by Den on January 21, 2023, 10:33 »
Dear Mom and Dad,

I am very well, I hope you are too. Tell big brothers Sean, Paddy and Mick that the Army is better than working on the farm, tell them to get into the Army quick before the jobs are all gone:

I was a bit slow settling down at first because you don't get out of bed until 6 in the morning, but I got used to it and I like sleeping in now. All you do before breakfast is make your bed, shine your

boots and clean your uniform.

No cows to milk, no calves to feed, no feed to stack, nothing. Men must shave, but it's not too bad because there's hot water and a light to see what you're doing.

For breakfast there's cereal, fruit and eggs but there's no fillet steaks or sausages. You don't get fed again until noon and by that time all the city boys are wrecked because we've been on a 'route

march', which is just like walking to the well over the fields.

This will kill Sean and Paddy with laughter, but I keep getting medals for shooting. I don't know why because the bull's-eye is as big as a bloody bull's head and it doesn't move and it's not firing back at

you like the Murphy's did when our bull got their cow in calf before the Ballina show. All you have to do is make yourself comfortable and hit the target - 'tis no problem. You don't even load your own

cartridges, they come in boxes and you don't have to steady yourself against the wall when you reload.

Sometimes we wrestle with the city boys and I have to be very careful because they break easy, it's not like fighting with Sean, Paddy, Mick and all the other local lads all at once like we do.

Turns out I'm not a bad boxer either, it looks like I'm the best the platoon's got. I've only been beaten once by this guy from Dublin - he's 6 foot 8 and 15 stone, so he's a good bit bigger than me but I

fought to the end.

I can't complain about the Army - tell the boys to get in quick before word gets out how good it is.

Your loving daughter,

Siobhàn... 😂
5
« Last post by Simon on January 20, 2023, 00:58 »
David Crosby, singer-songwriter and founding member of The Byrds and Crosby, Still & Nash, has died at the age of 81. The news was confirmed in a statement given to Variety by Crosby's wife, Jan Dance.
"It is with great sadness after a long illness, that our beloved David (Croz) Crosby has passed away," wrote Dance. "He was lovingly surrounded by his wife and soulmate Jan and son Django. Although he is no longer here with us, his humanity and kind soul will continue to guide and inspire us. His legacy will continue to live on through his legendary music.
"Peace, love, and harmony to all who knew David and those he touched. We will miss him dearly. At this time, we respectfully and kindly ask for privacy as we grieve and try to deal with our profound loss. Thank you for the love and prayers."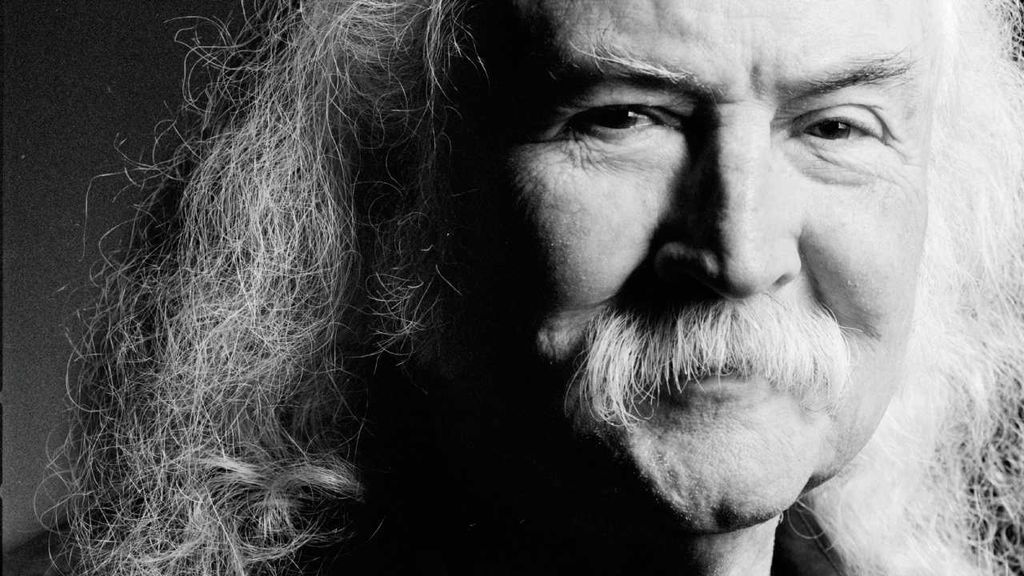 Read more...
https://www.loudersound.com/news/david-crosby-dead-at-81
6
« Last post by Simon on January 19, 2023, 21:22 »
7
« Last post by Den on January 19, 2023, 21:20 »
A man walks into a well-known American Theme Bar\ Restaurant in Birmingham with a paper bag.
He sits down and places the bag on the bar.
The barman walks up and asks what's in the bag.
The man reaches into the bag and pulls out a little man, about one foot high and puts him on the bar.
He reaches back
Into the bag and pulls out a small piano and puts it on the bar as well.
He reaches into the bag once again and pulls out a tiny piano seat, which he places in front of the piano.
The little man sits down at the piano and starts playing a beautiful piece by Mozart!
"Where on earth did you get that?' says the barman.
The man responds by reaching into the paper bag.
This time he pulls out a magic lamp.
He hands it to the barman and says....
"Here rub it"
So the barman rubs the lamp, and suddenly there's a gust of smoke and a beautiful genie is standing before him.......
'I will grant you one wish, just one wish each person is only allowed one!'
The barman gets real excited. Without hesitating he says.......
'I want a million bucks!'
A few moments later, a duck walks into the bar. It is soon followed by another duck, then another.
Pretty soon, the entire bar is filled with ducks and they keep coming!
The barman turns to the man and says......
'Y'know, I think your genie's a little deaf. I asked for a million bucks not a million ducks.'
'Tell me about it!!' says the man, 'do you really think I asked for a 12 inch pianist?....
8
« Last post by Simon on January 19, 2023, 12:05 »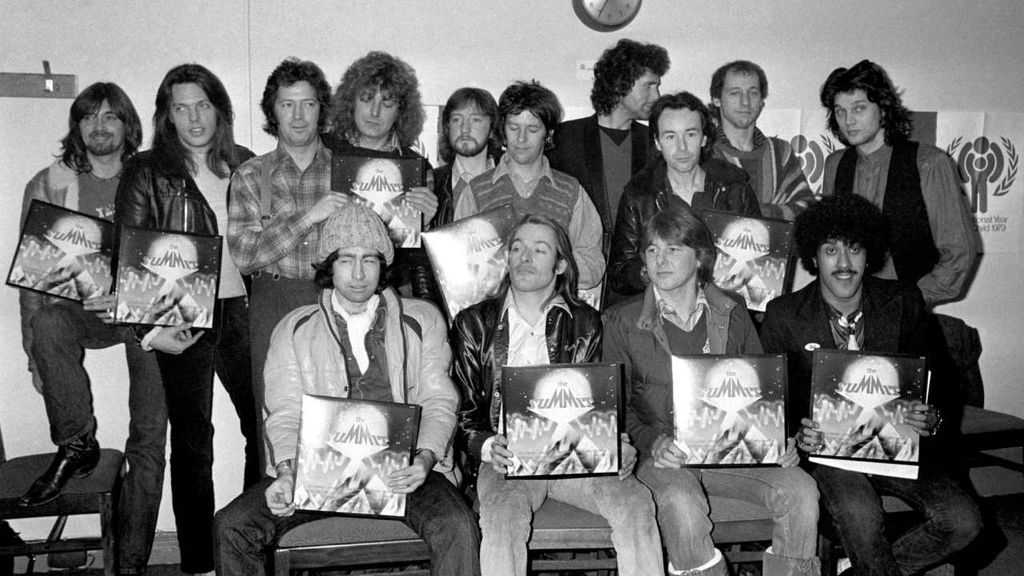 It's quite the photograph. Robert Plant. Eric Clapton. Phil Lynott. Mark Knopfler. Members of Bad Company and Electric Light Orchestra. And they've all gathered together to celebrate the release of The Summit, a compilation released on the most famously budget of all budget labels, K-Tel.
What's more, they're all on the album, including Led Zeppelin, a band whose commitment to not giving tracks to compilation albums released by record labels other than their own was only matched by their refusal to issue UK singles.
So what's the story behind the album?
Read more...
https://www.loudersound.com/news/led-zeppelin-once-released-a-song-on-k-tel-the-result-was-one-of-the-great-all-star-photos
9
« Last post by Simon on January 17, 2023, 17:31 »
10
« Last post by Den on January 17, 2023, 17:26 »
A chicken farmer went to a local bar, sat next to a woman, and ordered a glass of champagne.

The woman smiled and said, "How about that? I just ordered champagne, too!""What a coincidence," the farmer said. "This day is special for me; I'm celebrating."

"This is a special day for me too, I'm also celebrating," said the woman. They clinked glasses, and the farmer asked, "What are you celebrating?"

"My husband and I have been trying to have a child, and today my gynecologist told me that I'm pregnant!"

"What a coincidence!" said the man. "I'm a chicken farmer, and for years all of my hens were infertile, but today they are all laying fertilized eggs."

"That's great!" said the woman, "How did your chickens become fertile?""I used a different rooster," he replied.

The woman smiled, clinked his glass, and said, "What a coincidence!"